4 tips for grilling different types of meat!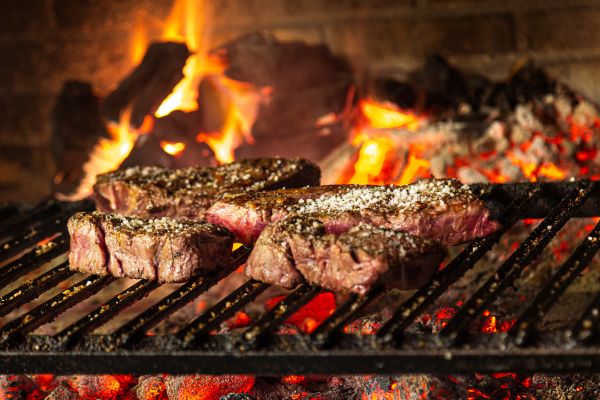 Choosing a barbecue grill can be more complicated than you think. Sure, gas and pellet grills are convenient, as are electric ones. But admittedly, nothing compares to the flavour of food you can achieve with a high-quality charcoal grill.
THE ADVANTAGES OF TRADITIONAL CHARCOAL
EXCELLENT TASTE 
That delicious taste of charcoal-grilled food can never be achieved when using pellet, gas or electric grills.
ABSOLUTE COOKING CONTROL
A good thermometer makes grilling a breeze. The measurement of the internal temperature of meat helps to cook it to perfection, while traditional high-quality SIDERIS charcoal offers absolute control over cooking, producing an even temperature once the embers develop a thin film of ash. This is what achieves that crispy outer crust while your meat remains tender on the inside. You can even use the palm test to estimate temperatures and decide when to put food on the fire.
COST OF PURCHASE AND REPAIR
It is a given that charcoal grills are much more economical than gas, pellet and electric grills. At the same time, traditional charcoal is sold at an attractive price, and provides you with the pleasure of grilling, without hurting your pocket. Also, a charcoal grill does not need any repairs for years, unlike other grills that require constant replacement of parts for maintenance.
EASY TRANSPORTATION
The weight of gas, pellet and electric grills is much greater than that of a portable charcoal grill and the charcoal itself. So you don't have to worry about transport, when you can enjoy barbecuing with much less effort.